Thursday, March 03, 2005
Catching Up
Seems I have some to do - catching up, that is. I think when you decide to start a blog, it's sort of like starting a family: it entails a certain responsibility to others. Specifically, in this case, to readers. If posting daily is the surest way to build readership (next to, presumably, posting well), letting too much time pass without posting probably has the opposite effect.
It's true that this is my online journal, and journals are by nature irregular. But it's also true that the operative word in the world of weblogs is
online
; and thus there's a requirement to produce. (Journal? Who am I kidding? I feel like I'm producing a small, one-man magazine here. And I wish I had time to work on it all day, every day.)
A number of items in the news have come to my attention since Monday, when I last posted. First is the ten year anniversary of Yahoo.
I wasn't particularly fond of Yahoo eight or nine years ago, when I first went on line. The company seemed, back then, too conservative and commercially oriented. And when they bought
Rocket Mail
, and my Rocket Mail account became, against my wishes, a Yahoo! account - complete with exclamation point - I wasn't particularly pleased. But I kept it anyway, and used it . . . and now my Yahoo account, which I still have, is chock full of features that I use daily, including 2 GB of email storage for $20 a year - a real bargain there - supreme spam filtering, and a customized personal portal - the "My Yahoo" pages - that offers RSS feeds, virtually unlimited storage for pictures and other things, and additional useful services too numerous to mention. Despite my early reservations, Yahoo has turned out to be the most consistent, high performance, user-oriented portal on the internet. And their search engine - most notably image search - works really well, too. Lately they seem to have taken the lead in innovation, what with being the first (and, so far, only) engine to offer true video search; as well as making most Yahoo features easily usable on mobile devices, such as smartphones. (Now if only they'd
improve their groups feature
.)
Jonathan J. Harris has a neat little thing on his site,
Number 27
, that celebrates the Yahoo anniversary by recapitulating, in pictures, the history of the past ten years on the Web, and especially of Yahoo.
Here it is
.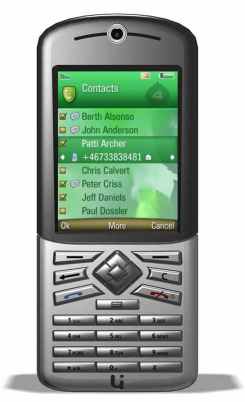 My favorite gadgets weblog is probably
Engadget
. But
Gizmodo
comes up with some pithy stuff, too. In a recent "
smartphone roundup
", Gizmodo makes this comment: "We've got high hopes for Windows Mobile around here, with Palm straying far from the path, and Symbian resolute to downplay the 'smart' part of its smartphones." Sad to say, it's true, or seems to be. This may have its roots in the thinking of the father of Symbian, Colly Myers, as I detailed in an
earlier post
. Let's hope the upcoming
UIQ3
devices, which promise so much and are due out toward maybe the end of this year, can put the genius back where it belongs - in Symbian Smartphone. No Windows for me.
Here in San Francisco, I think I now have the inside track on getting a Sony PSP on the day of its release, March 24. I won't say any more about it right now, but if/when I get my hands on one - assuming it's on or near that date - you can bet you'll be reading about it here in exquisite detail, and with plenty of pictures, too.